Original Post source: SZP Team
继去年11月荣获由That's PRD颁发的深圳最佳活动奖之后,深圳骄傲大家庭又接到了好消息!在1月21号举办的PFLAG深圳分会年会上,主持人向约200位热爱公益的朋友们公布了2017年最佳合作伙伴奖得主,就是咱们组织人们:SZUMMER PRIDE组委会!

After winning the Event of the Year Award at That's Shenzhen annual award ceremony last November, more great news arrived today. At the Annual Meeting of PFLAG Shenzhen, 200 supporters witnessed the announcement of their Partner Organisation of the Year award…that's right, it's your team of organisers, the SZUMMER PRIDE committee!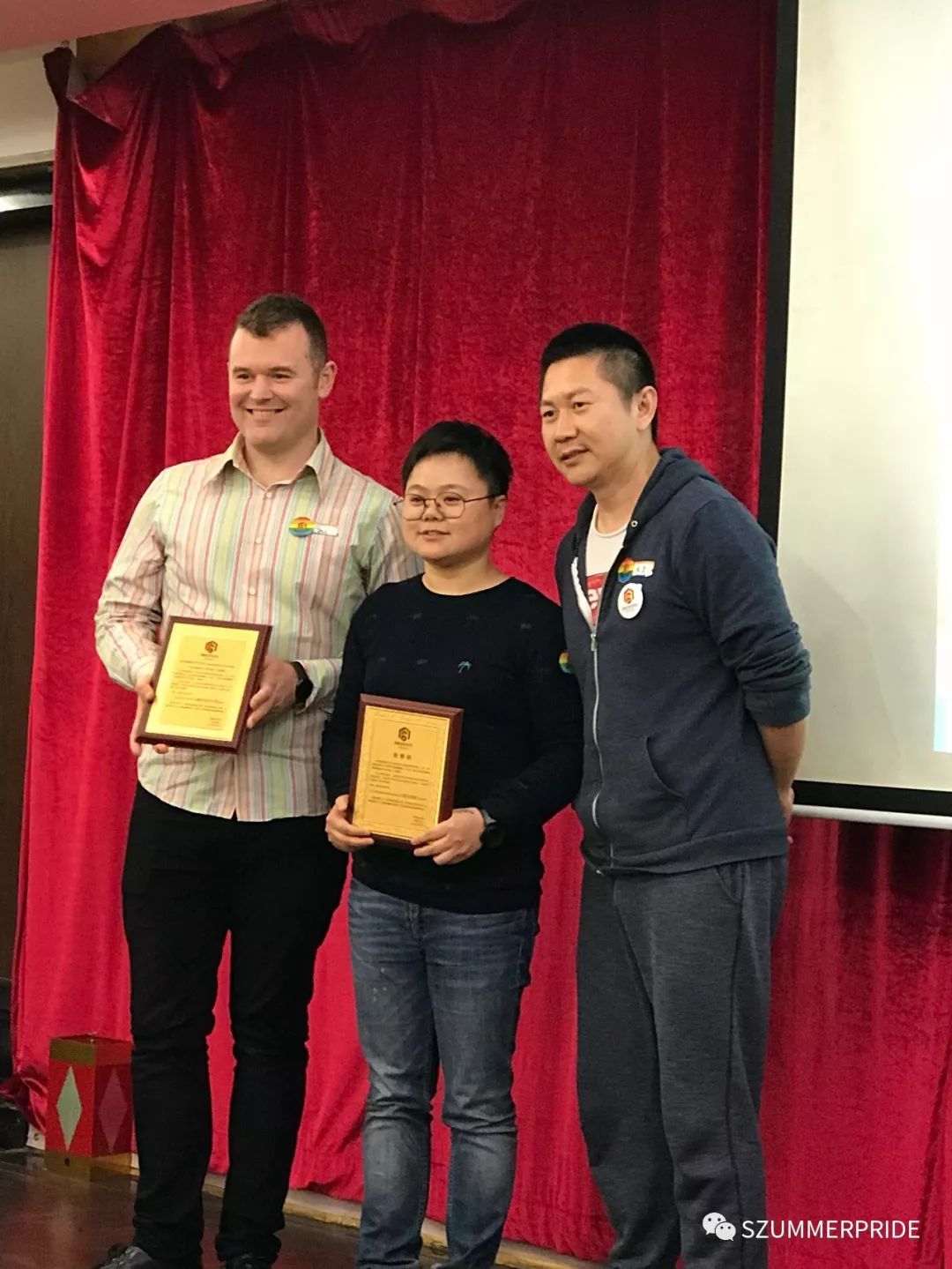 卖老板代表组委会领奖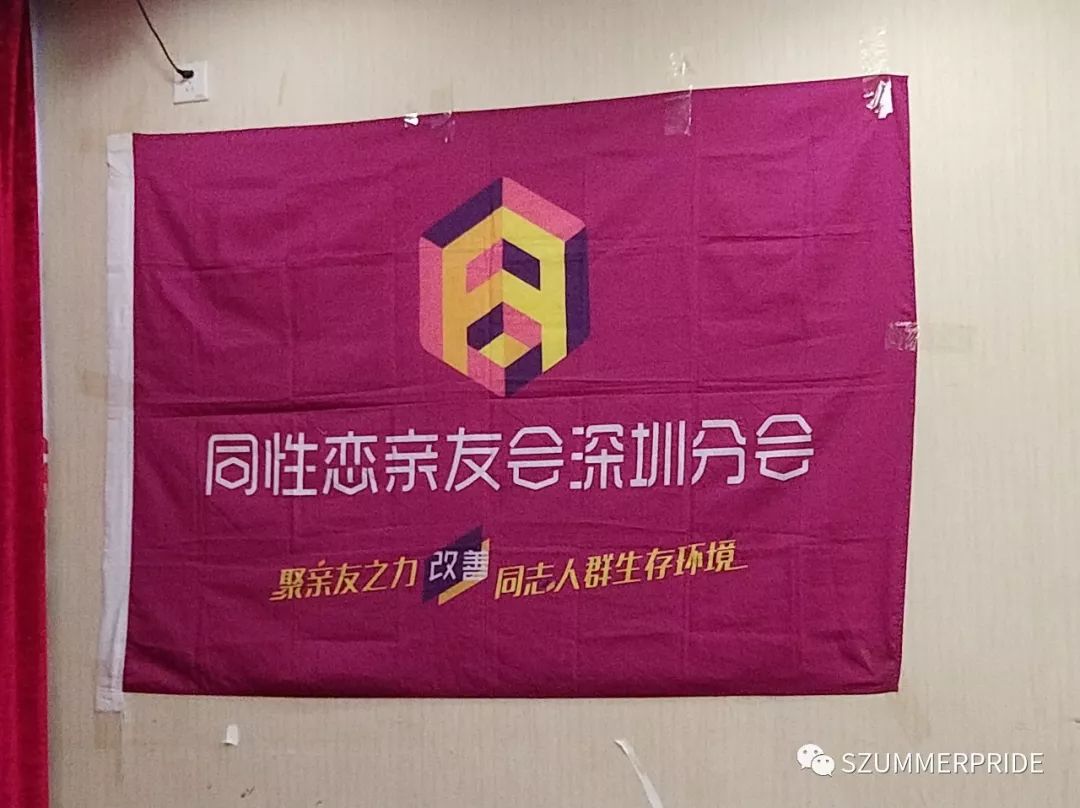 亲友会全年组织户外运动、相亲、分享会等不同形式的活动,致力于改善同志和性少数群体的生存环境,让家庭更和谐社会更包容。往届深圳骄傲节获得了亲友会深圳分会大量支持。我们也会十分期待未来更紧密的合作。

PFLAG holds events such as outdoor sports, dating and discussion groups throughout the year, aiming to improve the lives of the LGBTQI community, promoting happy families and a tolerant society. The Shenzhen chapter has fully supported SZUMMER PRIDE in the past, and we are excited about an even deeper cooperation in the future.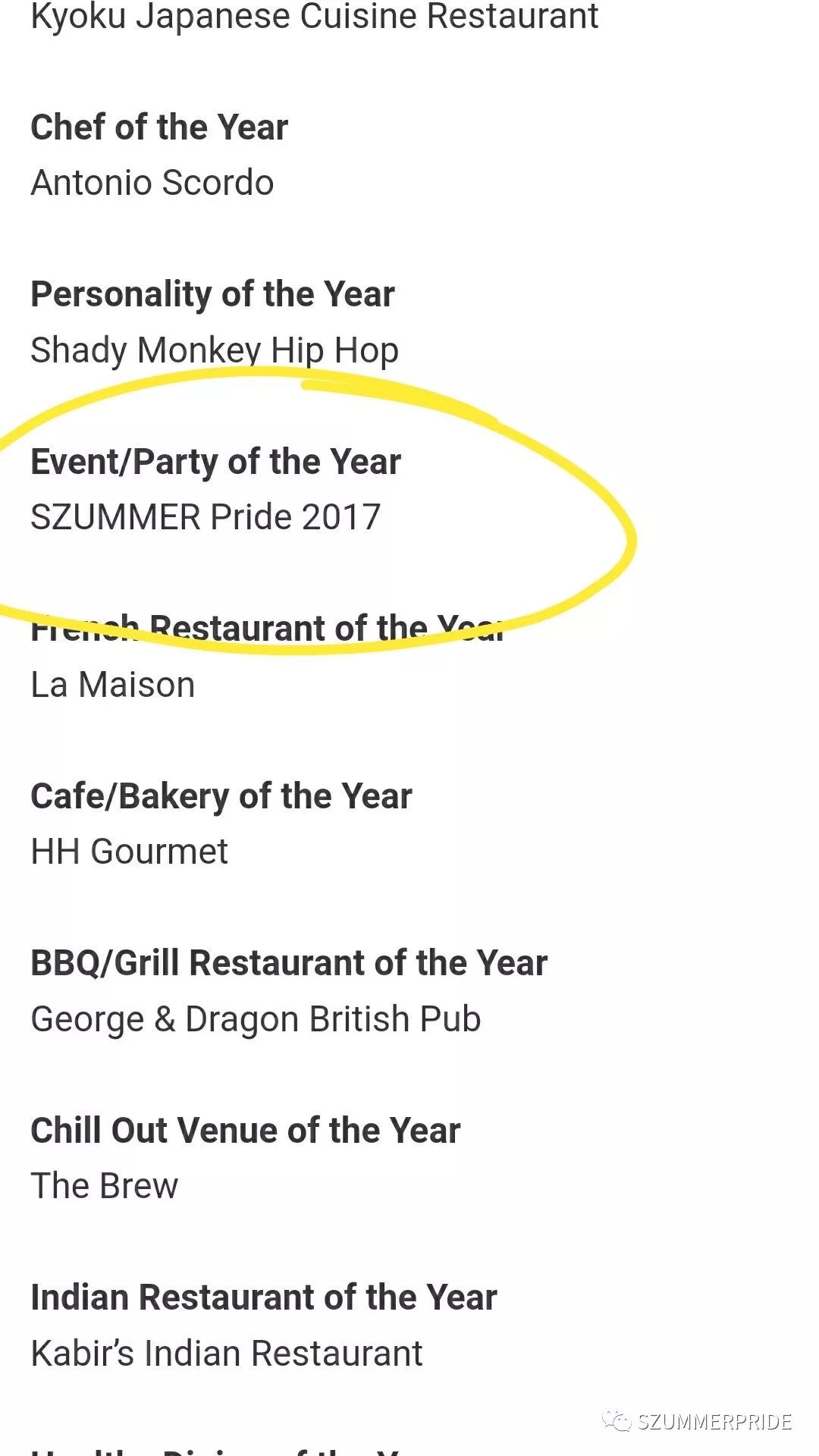 That's Shenzhen公布获奖企业/组织的页面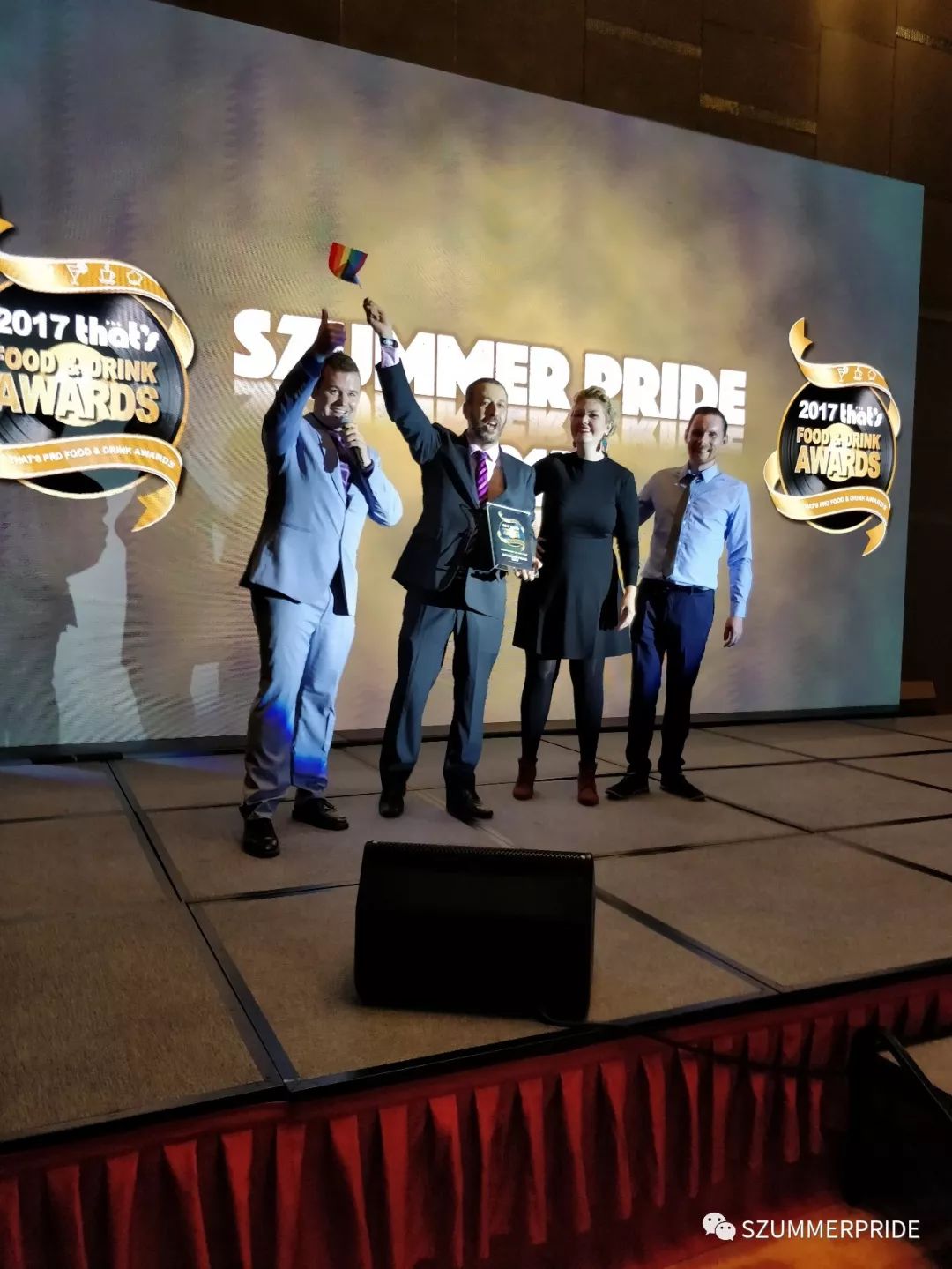 2017 SZUMMER PRIDE组委会领奖